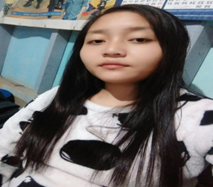 Name of the Farmers: Lalhriatzuali
District: Champhai
State: Mizoram
Background
Mrs Lalhriatzuali is a farmer from Khawzawl Village of Champhai District. She participates in a variety of tasks with the Ruthi SHG, including raising chickens and growing soybeans. She also grows her own crops like rice, beans, soya beans, and other things, but she is not satisfied with that because of her poor income and marketing issues. She made an effort to expand her farming into a more lucrative endeavour, but the conventional way of production was unsatisfactory. She has 5 acres of land that can be used for farming.
Training and Motivation
KVK Champhai District had organised training on mushroom cultivation under the STRY programme in association with the State Agriculture Management and Extension Training Institute (SAMETI), Aizawl, Mizoram, and the National Institute of Agricultural Extension Management (MANAGE), Hyderabad, which was attended by 15 participants from different villages. The farmers were very inspired to start growing mushrooms. She began to raise mushroom production in accordance with the KVK Champhai District's recommendation for holistic management. She initially began small-scale oyster mushroom farming by obtaining spawn from KVK. She subsequently expanded this mushroom manufacturing facility.
Influence of Other Farmers
She is now a prosperous businesswoman and a role model for other women in the community and in other villages.

35 women have been inspired by her and organised to start their own mushroom-producing businesses.
Impact and economic gains
Initially, she used to prepare 20–40 kg of mushrooms per month. After training and guidance from our KVK, she is now producing 100–150 kg of mushrooms per month. Now she is selling fresh mushrooms both locally and by sending them to other villages. She started to give trainings to different SHG members. After getting training from her, 7-8 members started producing mushrooms on a small scale. By selling fresh mushrooms, she is getting a monthly income of Rs 20,000–35,000/-.
Contribution to the programme
The training programme helped her understand how to identify edible and non-edible mushrooms.
Training Coverage
An Overview of Mushroom-a Fungi, Importance of healthy and uncontaminated Spawn, Selection of site and pre-requisites, Different types of Cultivable Mushroom viz Oyster mushroom, Button etc, Oyster Mushroom Cultivation techniques- (traditional/Old Method), Oyster Mushroom Cultivation techniques- Chinese methods, Acquaintance with edible, non-edible, medicinal and poisonous mushrooms. Mushroom Cultivation techniques Spawning, Incubation, Nutritional benefits of cultivated Mushroom, Advantages of Cultivated Mushroom over Wild Mushroom collected from jungle, Pest management & post-harvest management etc, Interaction and discussion and Visits to Mushroom laboratory to familiarise Spawn production.
STRY Team
| | | | |
| --- | --- | --- | --- |
| | Name | Designation | Email ID |
| Director, SAMETI | Lalnunpuii Parte | Director, SAMETI | |
| STRY Nodal Officer | Dr Malsawmkimi | Senior Scientist & Head | |
| Training Programme Coordinator | R.Vanlalduati | Subject Matter Specialist | |